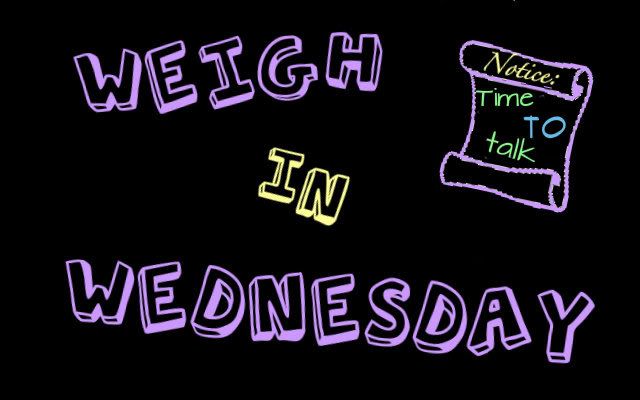 Weigh In Wednesday is a weekly meme hosted by Lauren over at Epilogue.
Todays topic: Contemporary Vs. Fantasy
My Answer: Fantasy! I don't have anything against contemporary and I really enjoy it much of the time, but one of the reasons I read is to escape for awhile and what better way to escape than with fantasy? I also really love the twists and turns that come with fantasy/paranormal books. Anything is possible, they aren't subject to the rules of contemporary books. What about you guys? Sign up for the blog hop below and let everyone know what you think!