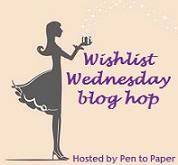 Wishlist Wednesday is a weekly meme hosted by Pen to Paper that lets bloggers gush about books that have been sitting on their WLs for awhile.
I saw this earlier today and I want it sooooo (is that a sufficient number of o's?) much! It's an illustrated anthology of dark fairy tale retellings. What's not to love. This one just came out on Feb. 1. Oh and to fuel my need, this is one of those hardbacks where the book looks just like the dust jacket. Why does that make it so much more enticing?
Waiting on Wednesday is a weekly meme hosted by Jill over at Breaking the Spine where bloggers highlight upcoming releases we are drooling over.
The Nightmare Affair by Mindee Arnett

This one is about a girl who attends a boarding school for magical types. But she isn't your run of the mill vampire, witch or werewolf. She's a nightmare, that's right an honest to goodness, make you pee the bed NIGHTMARE! How freaking cool is that?! The story sounds incredibly cool and holy crap check out that cover!

So what's on your WL this week? Let me know down below or link me to your post and I'll come check it out!